On the 6th of October this year, the famous Islamic scholar Mevlana Nematullah Azami and the guests arrived in Samarkand after completing their pilgrimage to Termez.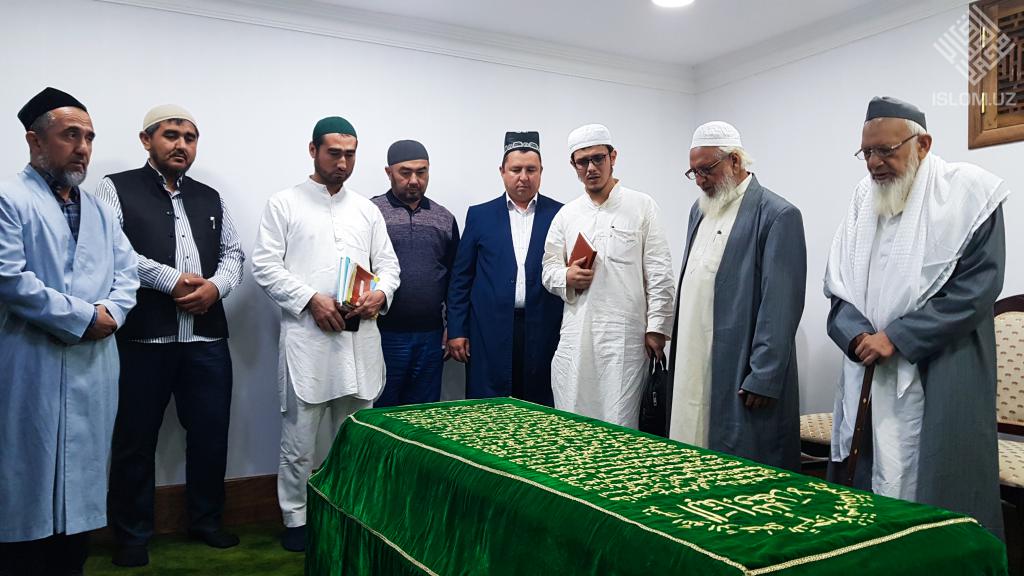 Mevlana Nematullah Azami and guests were welcomed and honored in Samarkand.
The guests first performed the noon prayer in Samarkand, then they started the first visit from the Imam Bukhari's Memorial Complex. The Quran was recited in the shrine of our great countryman.
The guests then visited the Hadith School, which was established near the burial site of Imam Bukhari, the Sultan of the Hadith. During the visit, the great mentor Mevlana Nematullah Azami hafizahullah gave detailed information to the scholars gathered at the center for a study of fiqh and hadith. The gathered scholars received important suggestions and recommendations from the science of hadith.
In addition, Mevlana Nematullah Azami hafizahullah explained to the students the hadith of Imam Bukhari. Abdulmajid Sahib, Hazrat's disciple, translated this information to the gathered.
Then the evening prayer was offered together with public. It is noteworthy that the renowned scholar Mevlana Nematullah Azami said he was pleased with the visit.
You will be informed about the latest visits through the islom.uz portal and the official social networking pages of the portal. Stay tuned.