We announced that Mevlana Nematullah Azami hafizahullah's started a visit to Uzbekistan.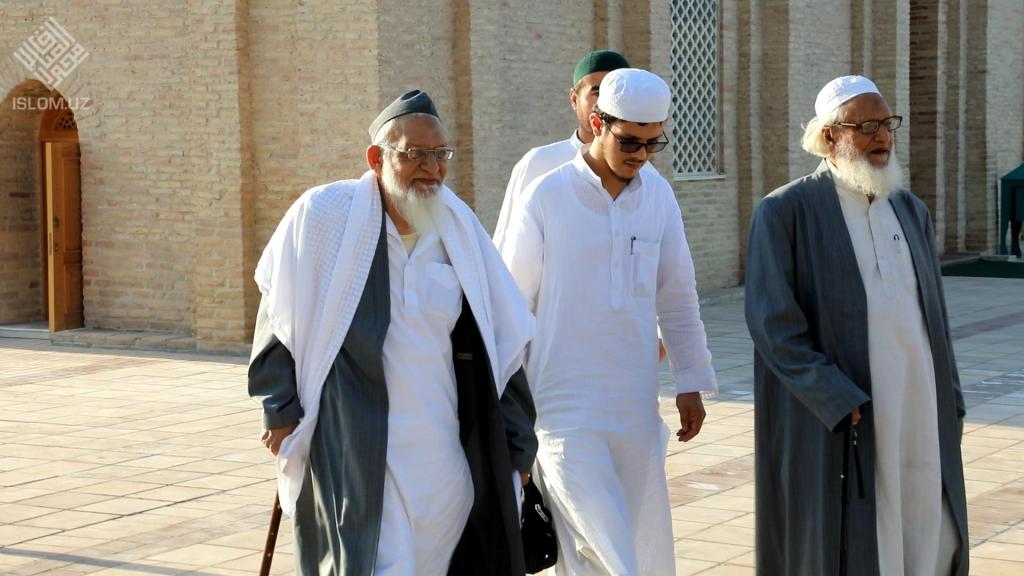 On October 5, 2019, Mevlana Nematullah Azami visited Hazrat Imam Abu Isa Termizi, Sherabad district of Surkhandarya region. During the visit, the great guests read the first hadith from Imam Abu Isa Tirmidhi's books, "Sunan Tirmidhi".
Mevlana Nematullah Azami is one of the great scholars of Hadith in Darul Uloom Deoband. Although at the age of 86, he has been teaching from Imam Tirmidhi since he was 20 years old in this educational institution.
After that, in the mosque built near the shrine, the guests offered the Asr prayer. After the Asr prayer, the next destination in Surkhandarya region was the visit of Hakim Termizi in the city of Termez. Here the Holy Quran was recited and the evening prayer was performed by the congregation.
Following this visit, Mevlana Nematullah Azami hafizahullah's visit to Surkhandarya region came to an end. Guests' visit is ongoing throughout Uzbekistan.