Of course, Mawlidun Nabi is widely being celebrated all over the world these days.
To this end, an event was held yesterday at the mosque named after Sheikh Muhammad Sodiq Muhammad Yusuf under the motto "Muhammad is the Messenger of Allah" led by Hadrat's students and assistans.
The event was led by a well-known preacher Shukhrat Kayumov and as usual, recitation of the Quran was done. The famous qari Jasurbek Kulibaev recited the Quran.
Afterwards, the son and disciple of Hadrat, Ismail Muhammad Yusuf, the head of 'Hilol nashr', imam of the masjid, spoke. He cites various controversies about and their solutions about mawlid.
Then Is'hak Muhammad, the imam of the Imam Tirmidhi Mosque, delivered a lecture on the pulpit. "Salman Farsi was of Persian origin; his father was very fanatical and brought up his son tighty in the religious. But there was hidayah in Salman's heart. His father tried hard to make him a Christian but he did not go back his path. After many incidents, he found the Prophet peace be upon him and had iyman on him" said Is'hak Muhammad.
Then the group of Qaris performed nasheed about the Prophet peace be upon him.
After that the gifts had been given to winners of articles competition, the evening prayer was done.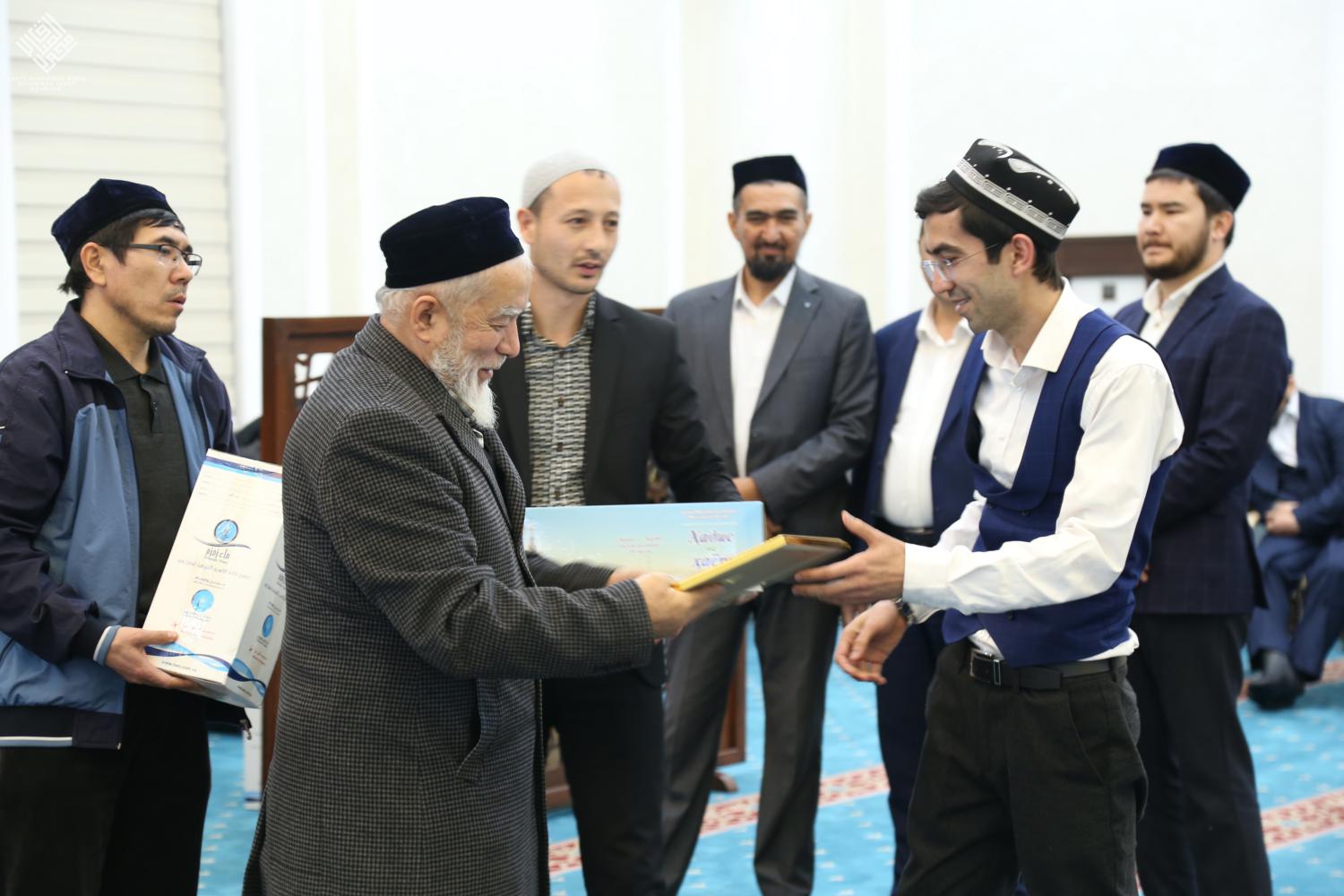 May Allah sets the love of the Prophet peace and blessings of Allah be upon him in the hearts of all Muslims, and grant us the intercession of the Prophet Muhammad on the Day of Resurrection. At the end of the event, the Quran and duas were performed and the ceremony ended.