On October 2, 2019 TASHKENT BOOK FEST - 2019 - I Tashkent International Book Fair started. Representatives of 16 publishing and book-trade organizations from seven countries - Great Britain, Germany, Kazakhstan, Korea, Kyrgyzstan, Russian Federation and Turkey - attend in this first large cultural event in Uzbekistan. Representatives of the embassy and foreign companies in Uzbekistan, in particular, the Heydar Aliyev Azerbaijan Cultural Center, the Embassy of the People's Republic of China, the Embassy of the Republic of Korea and the Goethe Institute in Tashkent will also attend.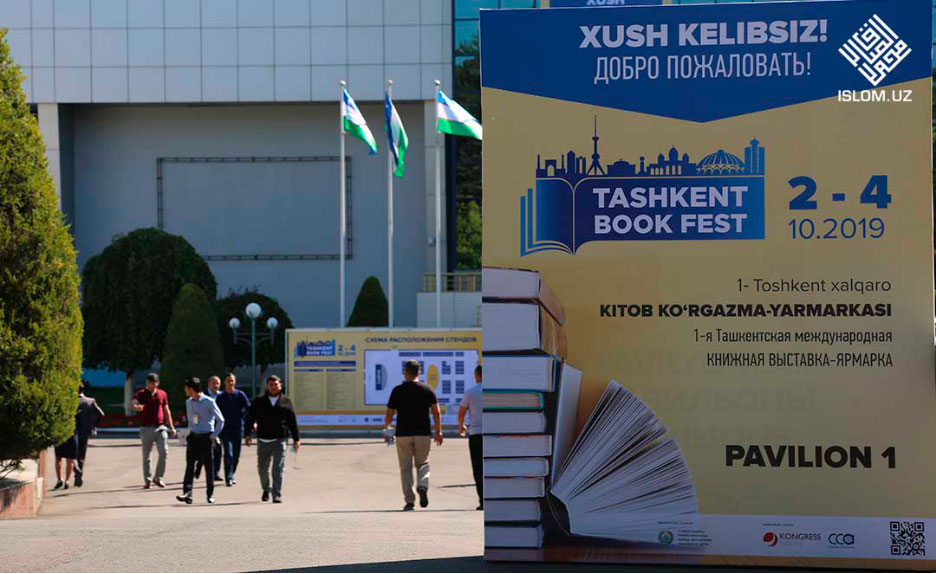 In addition, more than 30 public and private publishing houses and bookstores in Uzbekistan will present their products. In particular, the "Hilol nashr" publishing house, founded by the Virtuous Sheikh Muhammad Sodiq Muhammad Yusuf, is also in attendance at this exhibition. The exhibition will include presentations of interesting books, poetry, intellectual games, creative meetings with writers, literary quizzes, round tables and master classes. The International Book Fair is being held at the "Uzexpomarkaz" (Atrium). Admission is free.
It should be noted that Tashkent International Book Fair "TASHKENT BOOK FEST - 2019 - I" is planned to be held on October 2-4.